Welcome to NORDRESS
– the Nordic Centre of Excellence on Resilience and Societal Security.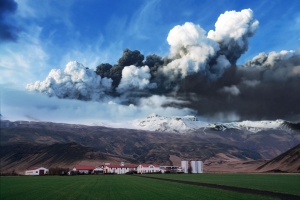 NORDRESS is a Centre of Excellence under the Social Security Programme of NordForsk. Its aim is to carry out multidisciplinary studies to enhance societal security and resilience to natural disasters. Partners from 15 institutions in all Nordic countries will join forces to increase the resilience of individuals, communities, infrastructure and institutions.
The NordForsk Social Security Programme is funded by:
News
NordForsk has approved the final report of NORDRESS and declared the project concluded
Guðrún Gísladóttir and Deanne Bird observed and interviewed visitors in a hazardous area, where warning signs did not attract the necessary attention. One of the main newspapers in Iceland interviewed […]
One of the studies conducted under NORDRESS centered around the problem of how to warn visitors about imminent dangers in the area they are about to enter. Guðrún Gísladóttir and […]
Related News
Dear partners, here is some food for thought on the need for a code of conduct in disaster zone research. Disaster-zone research needs a code of conduct
Arna Hauksdóttir and Unnur Anna Valdimarsdóttir , from University of Iceland in the The Icelandic newspaper Visir.  Bestu vinkour í vísindum (only in Icelandic)
Unnur Anna Valdimarsdóttir, Professor of Epidemiology University of Iceland and NORDRESS partner, has been awarded a 2 million Euro grant from the European Research Council (ERC).  She will conduct pioneering […]
Events
NORDRESS annual meeting 2019 will be held in the Axel Guldsmeden hotel on November 21st.  The meeting will  start at 10:00 and we plan to finish at 17:00.
We would like to draw your attention to the NSSA funded Workshop on Coping with Disasters. This hands-on workshop explores the role of psychological first aid, art and spirituality in […]
The University of Iceland has agreed to host a course on Coping with Disasters, which will lead up to a 4-day workshop hosted by the NSSA. This is an introductory […]
Related Events
Dear Partners, We draw your attention to a call from NordForsk that you may find interesting and where the NORDRESS network could be useful. Please note that the time is […]
The course will be cohosted by COPE and the Faculty of Law at the University of Copenhagen from 4-6 December 2019. The purpose of this course is to provide […]
Institute for Societal Resilience (ISR) welcomes you to register your interest in participating in their international colloquium: "Exploring societal resilience: big problems, big concepts, big solutions?". The colloquium is endorsed […]