Welcome to NORDRESS
– the Nordic Centre of Excellence on Resilience and Societal Security.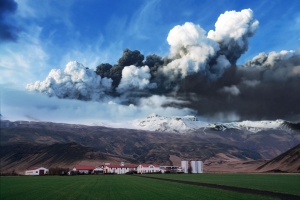 NORDRESS is a Centre of Excellence under the Social Security Programme of NordForsk. Its aim is to carry out multidisciplinary studies to enhance societal security and resilience to natural disasters. Partners from 15 institutions in all Nordic countries will join forces to increase the resilience of individuals, communities, infrastructure and institutions.
The NordForsk Social Security Programme is funded by:
News
There is no excerpt because this is a protected post.
IDRiM2017- Program IDRiM2017 – website 
Mobility grants have been awarded to: WP 3.1 To take part in the XV International Conference of the European Society of Traumatic Stress Studies in Odense, Denmark. WP 3.1. To […]
Related News
Unnur Anna Valdimarsdóttir, Professor of Epidemiology University of Iceland and NORDRESS partner, has been awarded a 2 million Euro grant from the European Research Council (ERC).  She will conduct pioneering […]
A member of the NORDRESS team Dr. Björn Karlsson delivered recently the final report of his Task in the EU project "From Gaps to Caps" (Risk Management Capability on Gaps Identification […]
On the 7th of November 2016 there will be a PhD workshop in Copenhagen with the theme 'emerging themes in social work research'. There are still some spots available and […]
Events
NORDRESS Annual meeting will take place on Wednesday August 22, 2017 in Reykjavik. Please find the agenda here.
NORDRESS will co-host a conference with IDRiM (International Society for Integrated Disaster Risk Management) in Reykjavík in  2017 and have its annual meeting at the same time. NORDRESS Annual meeting […]
Related Events
GI Norden and LISA conference 2017 Reykjavik Grand Hotel Reykjavik October 12, 2017 Environmental risk assessment; Climate changes; Environmental policy; Security and public safety. Programme
Event Summary JUST ANNOUNCED! Are you interested in leading a session or organizing a side event? We are looking for proposals for both technical sessions and side events. The calls […]
The 27th Annual Conference of the Society for Risk Analysis – Europe  will be held in Östersund Sweden, June 18–20 2018. More information here